A Beauty Boutique Gets a Dramatic Makeover
Blush, a beauty boutique in Boise, Idaho just went from dark and dreary to absolutely charming.
Check out the transformation below!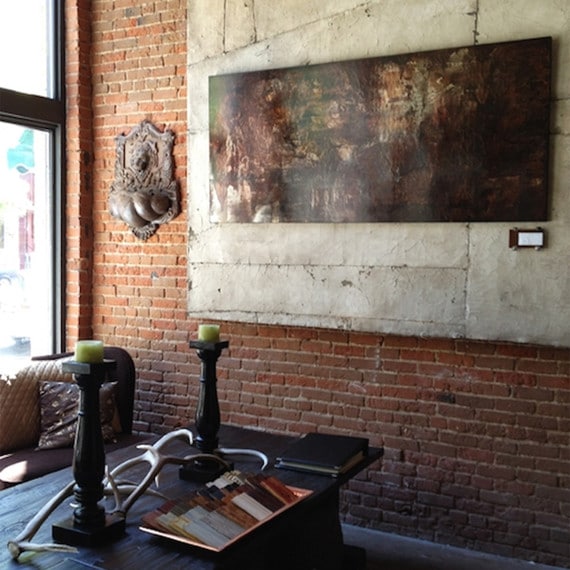 Jamie Rose knew from a very young age that she would be involved in the cosmetics industry. She began her journey in theater, where she was drawn to the artistry of makeup. From there, she pursued a career in cosmetics and worked as a professional artist for many different lines and clients over the years in Seattle, Southern California, and Idaho. Then, Blush By Jamie Rosewas born.
For years Jamie wanted to open a luxury beauty boutique that carried amazing products her clients couldn't find just anywhere. Indeed, not many mainstream markets use the products that Blush carries. Jamie also wanted the products to be showcased in a unique and intimate environment that inspires elegance and beauty. Her shop is all about the experience.
When Jamie first moved to this space, it was super dark and had a masculine feel. Exposed brick with dark metal accents felt too heavy for what she envisioned. The room has large, gorgeous windows, but sadly they were hidden behind dark walls and drapes. The building is over 100 years old, so a few updates needed to be addressed as well. Jamie did everything she could to keep the integrity of the structure alive while creating a fresh new space for her business.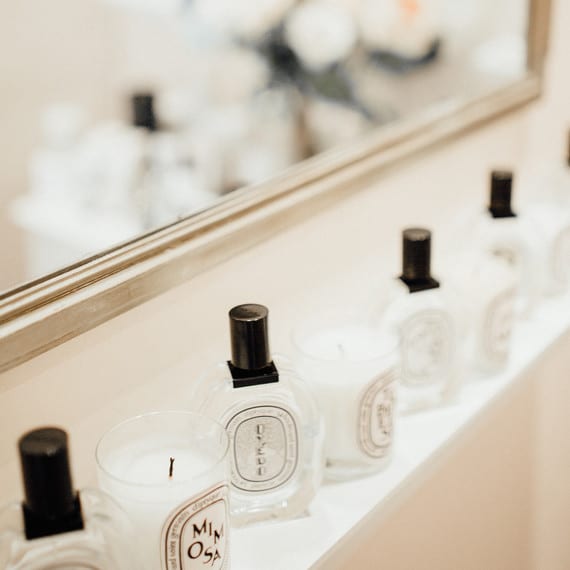 Jamie started the stunning transformation by painting the walls a perfect shade of blush pink. It opened up the space beautifully. Jamie also incorporated neutral floors and gorgeous, French-inspired furniture.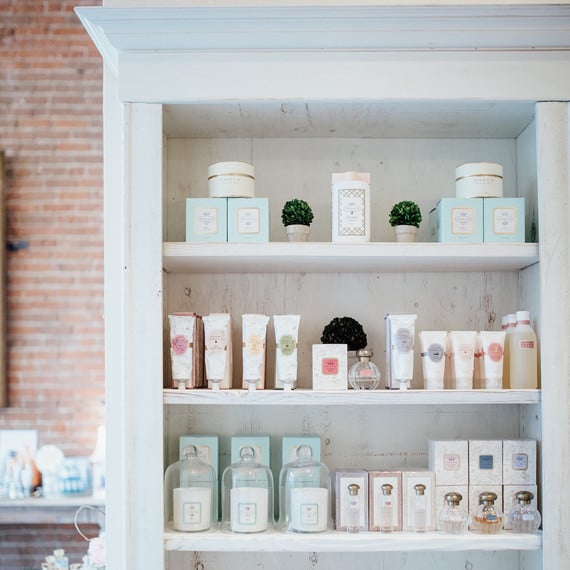 The store is designed to feel soft and light. You will see a lot of blush pink, lavender, and other soft hues mixed with elegant touches of brushed pewter and gold. The combination is divine. Between the found treasures and the yummy Parisian scents wafting through the air, you'll feel like you've been transported to Paris. It's a dreamy place.
Jamie has collected most of the shop's artwork over the past several years. She's found pieces on her travels, at flea markets, and at local antique shops. Art that is collected over time – from special places – means so much more than generic prints found at a commercial store. For Jamie, bringing memories and nostalgic moments into her shop was paramount.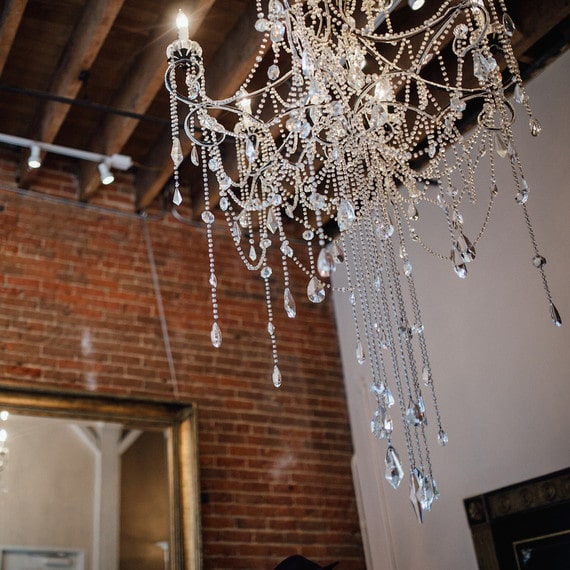 Meredith Clark, Boise resident and owner of Chandi, designed all of the lighting specifically for Blush. Each chandelier required a great amount of detail and creativity. As soon as you enter the space, you are immediately taken aback by a massive chandelier hanging from an incredibly tall ceiling. And with the brick walls as a backdrop, it's magic.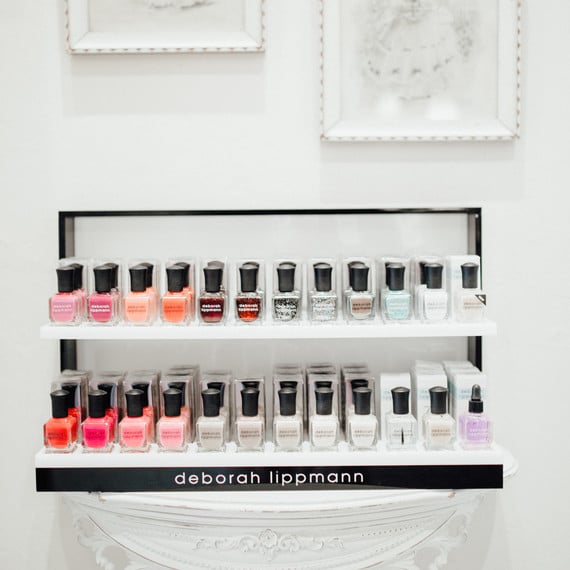 You will find some amazing brands at Blush, such as Diptyque Paris, Voluspa, Tocca, and my favorite FAVORITE makeup, Jane Iredale. Each of these brands adds to the quality of the shop. The products are beautifully designed, too!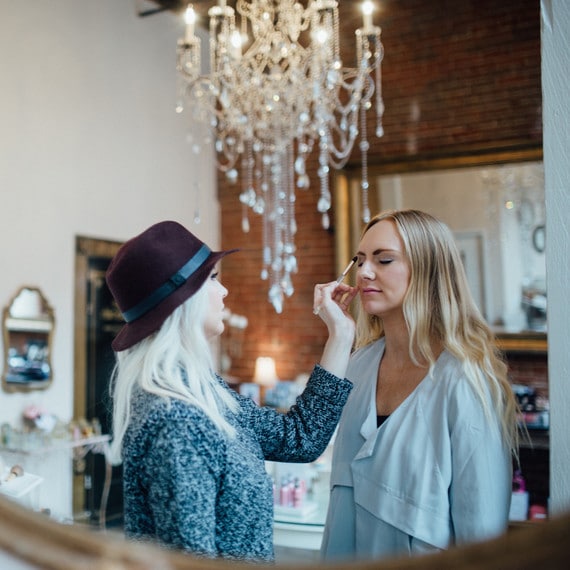 Now Blush is the perfect place to walk into, browse, and try on new products. The atmosphere is chic, welcoming, and girly – exactly what a beauty boutique should be.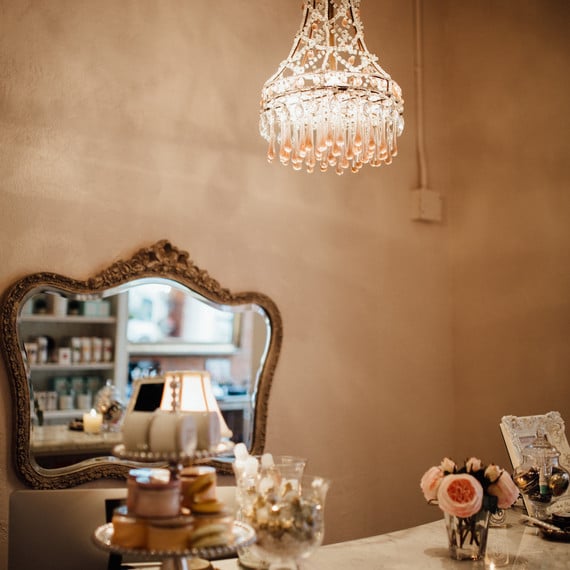 Blush By Jamie Rose is an experience in itself – anyone who walks in will feel like a queen.
Photography by Jess Woodhouse.