Must-Have Books for the coffee table
It's always important for me to have inspiration and beauty nearby while I am relaxing, nothing like a great cup of tea and one of my favorite home interior books. It gives me inspiration for what I want to do next and allows me to see other peoples vision and esthetic. I feel like I am treasure hunting right from my couch and exploring all the beauty that we can incorporate into our homes. My two go-to books right now are Rachel Ashwell My Floral Affairand French Country Cottageby Courtney Allison of French Country Cottage. If you don't follow Courtney's blogor social media page already make sure to give it a visit!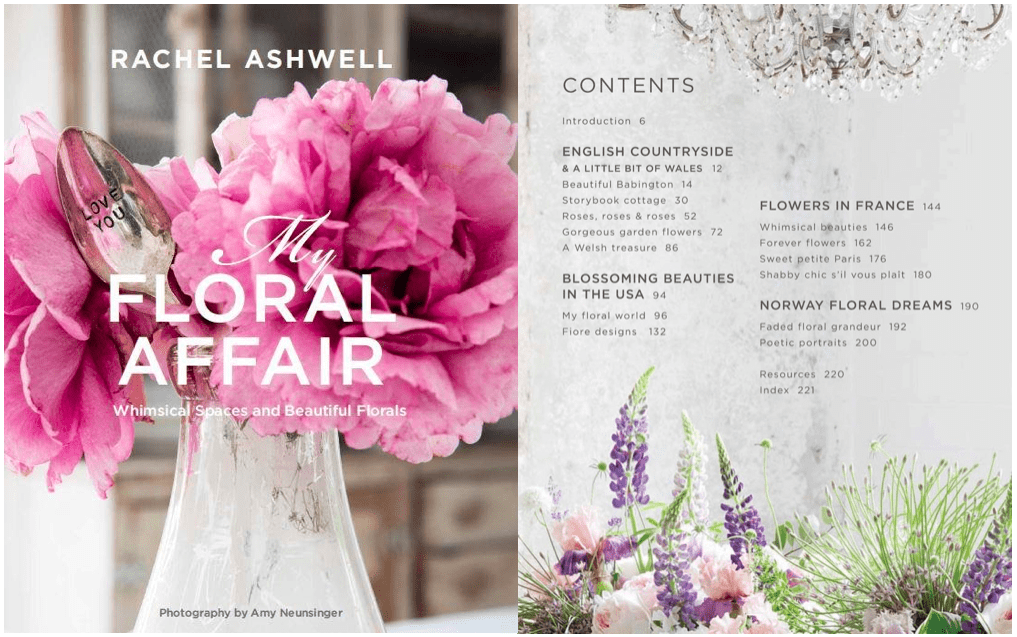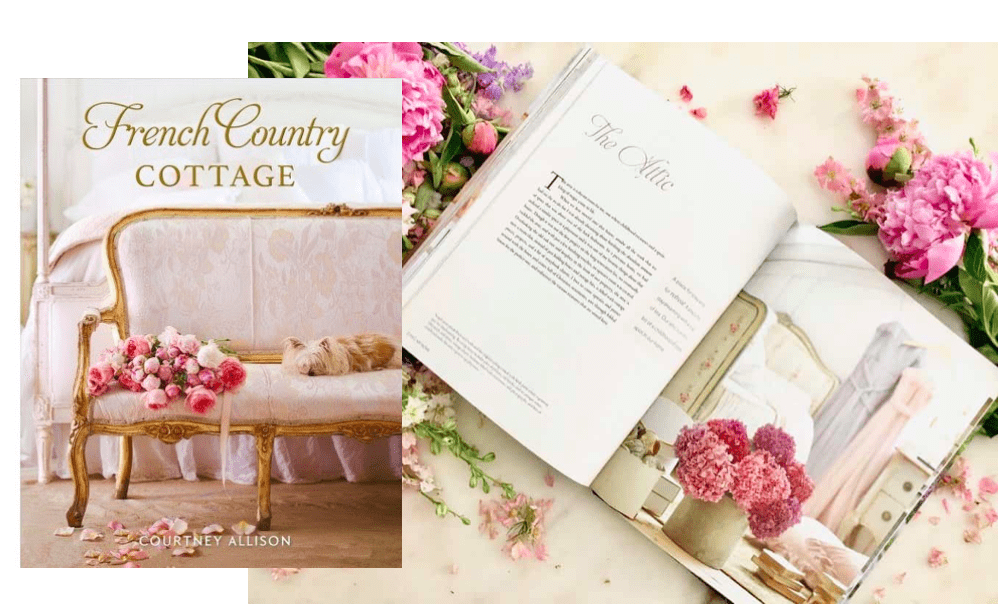 Chandeliers
My absolute favorite way to accessorize a room is with good lighting. A chandelier can give your home that "WOW" factor and reflect elegance in your space. I love finding vintage chandeliers that have character and charm! My motto is the more crystals and swag the better…. It's like finding the perfect frosting for your cake and when the two come together its, MAGIC. I recommend putting a dimmer on your chandelier so you can set the tone for your area whether you are wanting it soft and cozy or bright and vibrant. Lighting styles can range from vintage to glam or modern and they become a beautiful part of showcasing your personal style. I would start with your scavenger hunt by browsing at your local antique stores, Etsy, and Estate sales. You would be surprised at what treasures you can find and for a great price too! I love the chandeliers Rachel Ashwellcarries as well. She has some amazing pieces that can make a major statement in your home and will be timeless.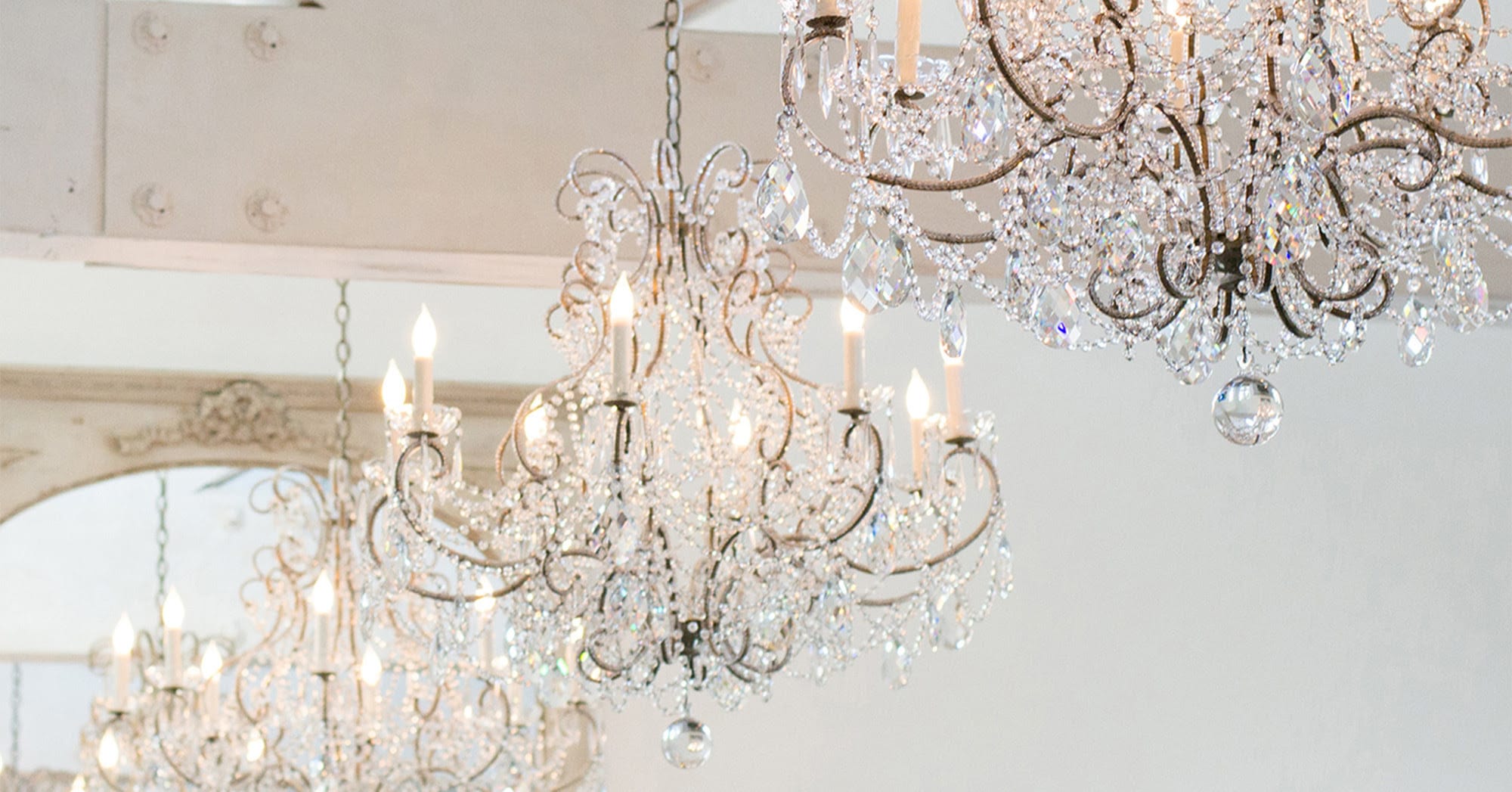 photo via rachel ashwell of shabbychic.com
Thank you for reading, lovely… I hope you feel inspired to create more beauty in your home!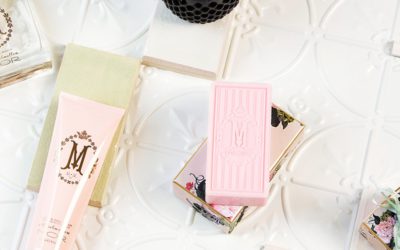 MOR Marshmallow Candle Opulent floral decadence entwined with the elegance of sweet Vanilla Musk exudes from this sleek glass hobnail vessel complete with its own tasselled snuffer. Filled with a Soy Wax blend and containing a 100% cotton lead-free wick,...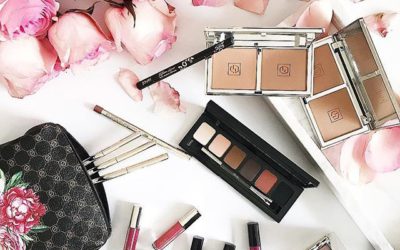 photo via @pieceofoyne The all NEW Limited Edition Jouer Jet-Set Collection was created with travel adventures in mind! Compact travel-ready eyeshadow palette, bronzer duos, lip kits, and a gorgeous new highlighter is ready for your carry-on. Don't be caught...